NORMA B. CLAYTON is Technologist of the Year.
---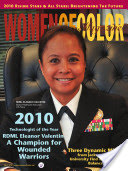 ELEANOR VALENTIN is promoted Rear Admiral,
making history for Filipino Americans in the United States military
---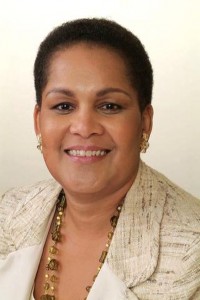 SHERRY F. BELLAMY retired as Vice President and Deputy General Counsel for Verizon Business, where she oversaw litigation and regulatory matters for Verizon's enterprise and government sales division.
At Verizon Communications, she served in a variety of roles with increasing responsibility, including President and Chief Executive Officer of Verizon's Maryland subsidiary, a role in which she represented the company's interests in both regulatory and legislative matters as the company evolved from a monopoly telephone company into a competitive telecom provider.
---
The female Fortune 500 CEO population dropped in 2009, resurged, and in 2014 was at an all-time high of 24. The most common college major among women CEOs in the Fortune 1000 is engineering.
Engineering degrees fueled the careers of nine of the 51 Fortune 1000 female chiefs. Meanwhile, four female Fortune 1000 CEOs — Mondelez International's   Irene Rosenfeld, William Sonoma CEO Laura Alber, Campbell Soup CEO Denise Morrison and ANN Inc.   Chief exec Katherine Krill — majored in psychology. Morrison and Krill both majored in economics as well.
---
Digital television became the broadcast standard in the U.S. and other parts of the world, opening the door to web-based TV services.
---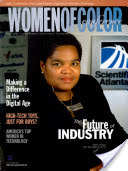 SHERITA CEASAR was the highest ranking black female engineer at Motorola's Paging Products Group, which numbered over 10,000 associates worldwide. In 2000 she launched Scientific-Atlanta's new Digital Broadband Delivery system, the next generation of interactive set top boxes. She helped create the broadband technology that enables families around the world to e-mail, browse the Web, buy and sell products, and talk on the phone —all through their television sets.